Badminton Racket Yonex Astrox 99 Kento Momota
Material: High Resilience Modulus Graphite + PYROFIL + Nano Fortify TR+
Head shape: isometric
Grip size: G2 = G5 (medium)
String: unstrung + Set VBS-68 white
Weight: abt. 87 g
Max. String Ten.: abt. 13 kg
Extra: Hard Cored Technology, RTC, Sonic-Rebound Technology, Anti-Torsion System, Nano-Fortify, Dynamic-Sword, WES
Bag: Standard Bag Included
String: String not included / This frame comes unstrung 
৳ 39,990.00
Compare
Ultimate Power Racket
The Yonex Astrox 99 is the most advanced Head Heavy Yonex badminton racket in the range (when swinging), offering you heaps of power on your swings. Players seeking for more powerful shots (such as in the singles category) would find this racket handy.
Rotational Head Balance (Hybrid Functions)
Due to the New Hybrid system from Yonex, the Astrox 99 carries a hybrid function whereby the racket feels head balance when stationary, and feels head heavy when you're swinging with it.
This evolved Power Racket could bring your game to new heights, offering you an all round comfortable feel when moving around the court, and activating the physically demanding head heavy element only when you need it (while swinging)
Full NAMD Graphite Construction
For the first time ever, the Yonex Astrox 99 features full NAMD graphite construction in the head frame and the racket shaft.
The NAMD graphite not only allows for higher stringing tension, its main functions is to increase 'holding power' and generates quicker frame snapback upon hitting the shuttlecock. The end result is you'll get more feel and control, while producing quicker and more responsive shots.
Choice for Champions
The Astrox 99 helped Kento Momota won gold in his first World Championships in 2018, where the racquet was officially used in international tournaments.
5 Stars

4 Stars

3 Stars

2 Stars

1 Stars
If you finish the payment today, your order will arrive within the estimated delivery time.
Only logged in customers who have purchased this product may leave a review.
You may also like…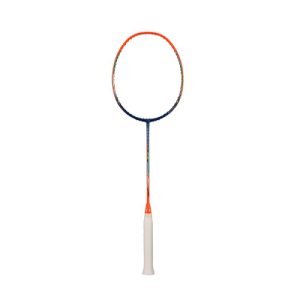 COLOR: Orange, Blue MATERIAL: Commercial Grade Carbon Fiber WEIGHT: 72 grams GRIP SIZE: Extra Small 3 1/8" OVERALL LENGTH: 675mm…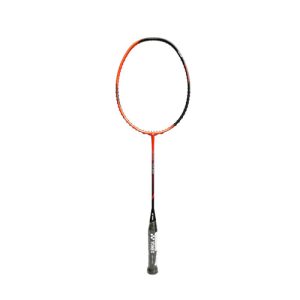 Grip Size : G4 (3.25 Inches)| Weight : 3U (85-92 grams) Color : Orange/Black | Head Shape : Isometric String…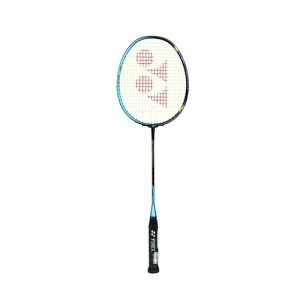 Bag: Standard Bag Included String: String not included / This frame comes unstrung