Electric Treadmill Lifespan 2000i
Brand: Life Span
Model: 2000i
Country Of Origin: USA
Made In : China
Driving Motor: DC 5 HP
Speed: 1.0-18km/h
Auto|:Incline: 0-15%
Max User Weight:140KG
Running Area: 20″ W x 56″ L
Suspension : 8 Independent Compression Shocks
Display Area 7" Full-color touchscreen display with simultaneous readouts, exercise program name and profile, and personal data from a USB device.
৳ 130,000.00
Out of stock
Compare
5 Stars

4 Stars

3 Stars

2 Stars

1 Stars
If you finish the payment today, your order will arrive within the estimated delivery time.
Only logged in customers who have purchased this product may leave a review.
You may also like…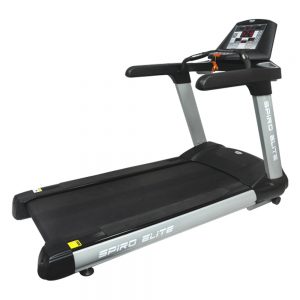 Brand: Housefit Model: Elite Origin: Taiwan Made in: China Type: Commercial Motor: 3HP AC Continues |  7HP Peak Speed: 1…
Brand: House Fit Model: Spiro Pro Country of Origin: Taiwan Made in: China Motor: 3.4 HP AC Maximum | 1.7HP…
Brand: Housefit Model: Premium Origin: Taiwan Made in: China Type: Commercial Motor: 3HP AC Continues | 7HP Peak Speed: 1…