Sale!
Electric Treadmill Sportena U20
Electric Treadmill Sportena U20
Brand: Sportena Model: U20
Country Of Origin: China
Country Of Manufacture: China
Motor Type: DC
Motor Power: 3HP
Maximum Speed: 15km/h
Maximum User Weight:120KG
Running Surface Size: 1215MMX480MM
Display: Time, Speed, Distance, Calorie,
MP3 Input/Speaker: Yes
Program: Yes, (P1 to P12) Details on Manual
Warranty : 1.5 Years ( Parts + Home Service )
Out of stock
Compare
Sportena U20 is a home motorized treadmill.It is a fully automatic running machine. The runner machine comes with 18 months warranty that covers home service and parts.
Sportena U20 comes with 3HP DC type motor. The 3HP Treadmill has capability to connect through android app GFIT. It connects with GFIT through Bluetooth.
Sports World has many popular home treadmill including
treadmill
best selling treadmill
in Bangladesh along with them.
Sports World has its own service center at Tejgaon. There is a service hot line for exercise machines at sports world which is +8801999067566. With one call for
treadmill service or any home exercise machines
, technician will be assign for your service instantly.
The sportena U20 has a good video content at sports world's
, anyone can enjoy it to understand the running & walking machines within few minutes.
Sportena U20 is a easy to operate with all security features. It is the best walking marching for senior members of family also. This could be a great cardio exercise machine for your family.
To order online one call is good enough. Call Sports World at +8801999067566 to order it from home. Treadmill home delivery will be done with in 24 hours.
For more details please inbox us at facebook or whatsapp us at +8801999067566
5 Stars

4 Stars

3 Stars

2 Stars

1 Stars
If you finish the payment today, your order will arrive within the estimated delivery time.
Only logged in customers who have purchased this product may leave a review.
You may also like…
Brand: House Fit Model: Spiro 480 Country of Origin: Taiwan Made In : China Motor: 3.0 HP DC Maximum |…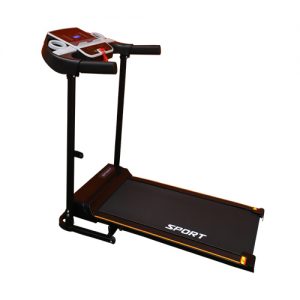 Electric Treadmill Sport T600 Brand: Sport Model: T600 County Of Origin: China Country Of Manufacture: China Type: Motorized ( Electric…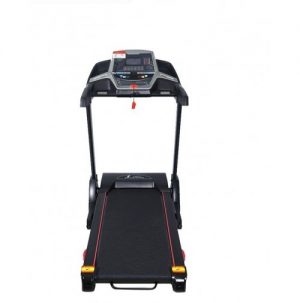 Brand: Yejian Model: DK05AK Made in: China Power: 1.75HP (Six-Level Shock Absorption) Speed: 0.8-16km/h Auxiliary Folding Incline: 3% to 5%…