Badminton Racket Victor Drivex 9X Original
Material: High Resilience Modulus Graphite + PYROFIL + Nano Fortify TR
Headshape: isometric
Weight: abt. 85 g
Grip size: G2 = G5 (medium)
Bag: Standard Bag Included.
Max. String Ten.: abt. 12,5 kg
String: String not included / This frame comes unstrung 
৳ 29,990.00
Compare
In 2020, DriveX is proud to be welcoming its new addition–DriveX 9X. Equipped with FREE CORE, a synthetic handle technology that has taken 3 years of development, DriveX 9X is truly an out-of-the-box creation, breaking new grounds for racket handle technology. The mysterious and low-key exterior of DriveX 9X is full of abundant energy with a matt dark blue ground embellished with eye-catching pink and sky blue lines. With the emphasis on the evolution of strength and speed, DriveX 9X is able to achieve both stability and versatility—marking the birth of a high-end All-Round series racket that's made in Taiwan. The DYNAMIC-HEX technology and REBOUND SHIELD frame provide DriveX 9X with excellent elasticity and comfortable handling experience. The specification settings of DriveX 9X not only make the swing easier and lighter, but also largely improve the continuity of the shots. The light weight slim shaft (6.6mm) lightens the racket and further enhances swing inertia and power transmission. DriveX 9X is designed with the stiffest shaft among all VICTOR's rackets, enabling solid and crisp hits and more stable swings. DriveX 9X integrates the flexible FREE CORE synthetic handle and stiff shaft to create more possibilities for racket performance. As a key breakthrough among the All-Round series, DriveX 9X not only enables each swing and hit to be stable, comfortable, and effective in releasing power and speed, but also achieves accurate controlling to make initiative attack crisper and smoother.
5 Stars

4 Stars

3 Stars

2 Stars

1 Stars
If you finish the payment today, your order will arrive within the estimated delivery time.
Only logged in customers who have purchased this product may leave a review.
You may also like…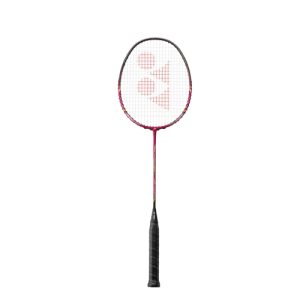 FLEX:Stiff AVERAGE WEIGHT: 85 grams BALANCE:Head Light PLAYER TYPE:FAST ATTACKING CS MAX STRINGING TENSION: 24 lbs COLOR:Red WEIGHT: 4U G4…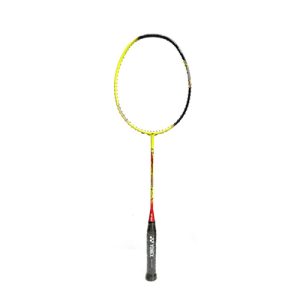 Grip Size : G4 (3.25 Inches) Weight : 3U (85-92 grams) Color : Orange/Black Head Shape : Isometric String Level…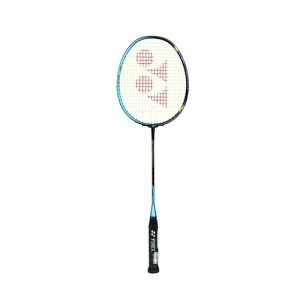 Bag: Standard Bag Included String: String not included / This frame comes unstrung