Badminton Lining Windstorm 72 Orange
COLOR: Orange, Blue
MATERIAL: Commercial Grade Carbon Fiber
WEIGHT: 72 grams
GRIP SIZE: Extra Small 3 1/8″
OVERALL LENGTH: 675mm
GRIP LENGTH: 200mm
BALANCE POINT: 315mm
FLEX: Flexible
TENSION: Vertical 24-28 lbs, Horizontal 26-30 lbs
Bag: Standard Bag Included
String: String not included / This frame comes unstrung 
৳ 26,990.00
Compare
The Windstorm 72 badminton racket is built on the Windstorm Technology Platform. It is a super-premium, ULTRA LIGHTWEIGHT racket with HIGH STRING TENSION CAPABILITY for players that enjoy rapid reaction times and FAST RACKET SPEEDS. Windstorm badminton rackets are easy to swing and generate excellent power and control for players developing their badminton skills and racket swing techniques.
5 Stars

4 Stars

3 Stars

2 Stars

1 Stars
If you finish the payment today, your order will arrive within the estimated delivery time.
Only logged in customers who have purchased this product may leave a review.
You may also like…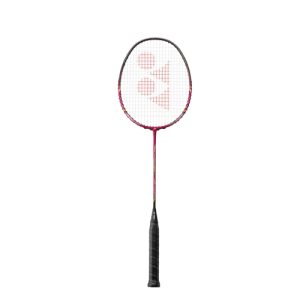 FLEX:Stiff AVERAGE WEIGHT: 85 grams BALANCE:Head Light PLAYER TYPE:FAST ATTACKING CS MAX STRINGING TENSION: 24 lbs COLOR:Red WEIGHT: 4U G4…
Flex:Stiff Frame:HM Graphite / M40X / EX-HMG / VDM Shaft:HM Graphite / NANOMETRIC Joint:NEW Built-in T-Joint Length:10 mm longer Weight…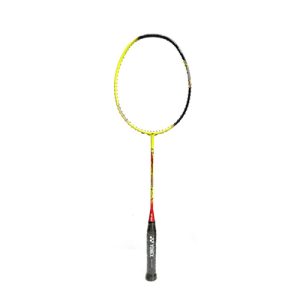 Grip Size : G4 (3.25 Inches) Weight : 3U (85-92 grams) Color : Orange/Black Head Shape : Isometric String Level…